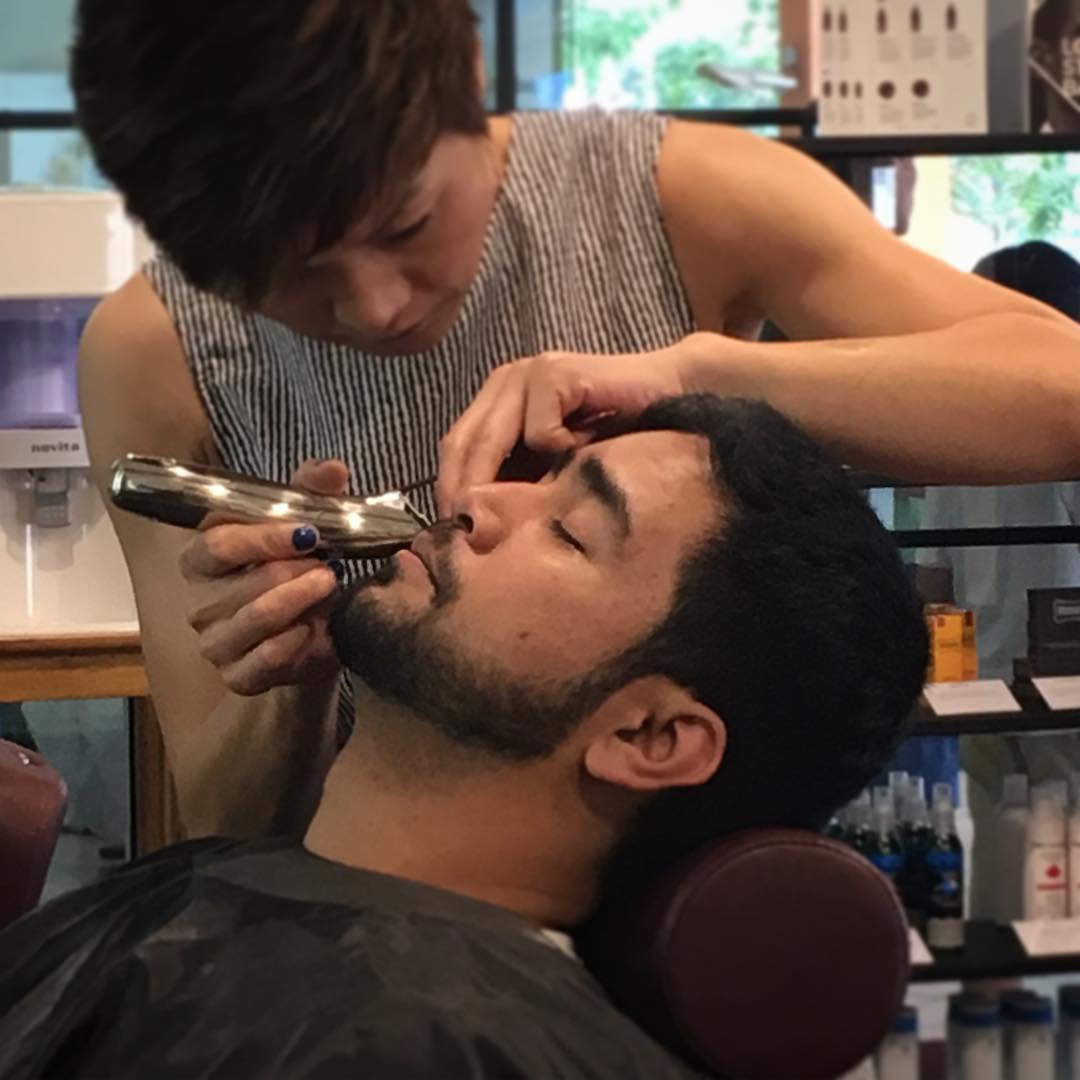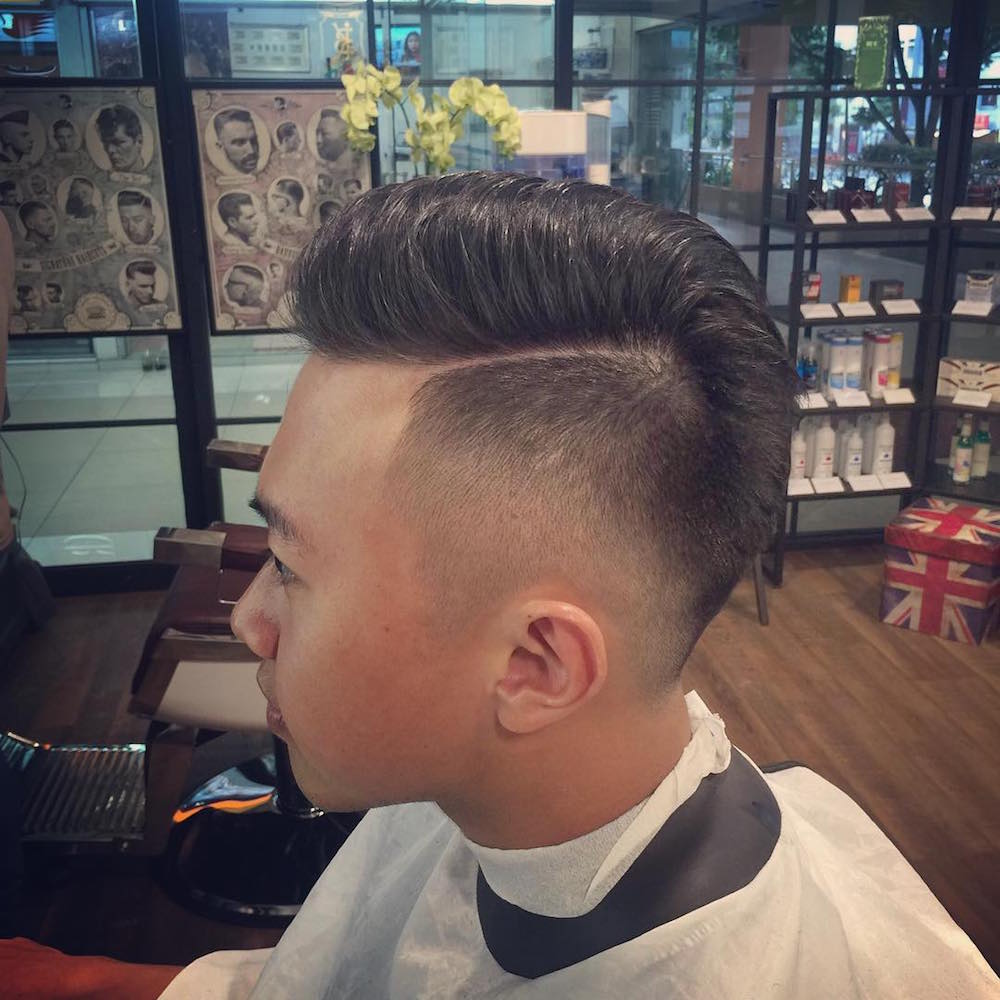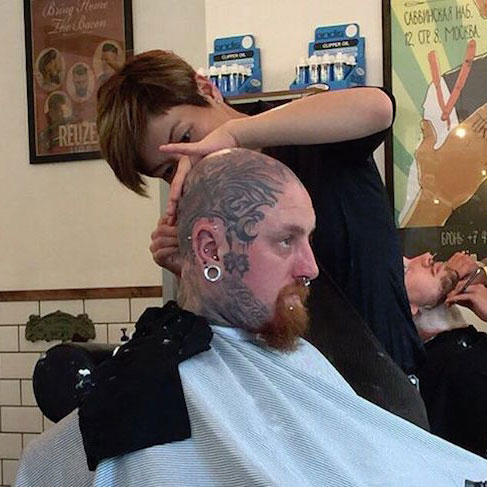 Kids Cut At Kings Barber
-> We do provide our future Kings with haircut services. Do visit our instagram where we showcase some of our happy Princes. (Most of the haircuts are school approved!)
---
Student up to Tertiary & NSF
-> We have discounted pricing for students and National Service Men. At times we do ask for verification do not be offended. It's a compliment!
---
HairCut
-> Our hair cut services include hair wash and styling. Be it a contemporary or traditional style you are after, do discuss with our barbers during the consultation. At Kings Barber, our barber is tasked to set aside time to understand your preferred styling and suggestions depending on your lifestyle and preference. At the end of the cut, you will be treated to a hair wash. Kings Barber is the sole distributor for Lock Stock and Barrel Men's Grooming range. Naturally you will be treated with these premium products for the wash and styling.
---
Trim
-> We recognize every customer would like to keep looking sharp at all times. This services provide side and back trimming to keep in shape. We recommend every 1-2 trims before a full haircut service. This way you can look sharp at all time while not having to spend a fortune for it. Of course it depends on the style you are keeping.
---
Scalp Treatment
-> Kings Barber uses Fauvert scalp treatment range from France. We see many men in Singapore suffering from dandruff and/or sensitive scalp due to wrong product application and/or work stress. We do not proclaim to be able to resolve any underlying medical issue but we see results and rave review from our repeat customers. It is recommended for maintaining a healthy scalp for proper hair growth and healthy hair. In this service, a hair mask is applied and massage/scrub into the scalp follow by cleansing before a concentrated ampule is applied. We highly recommend our customer to give it a try.
---
Basic Shave
-> Whether you keeping a beard/moustache or prefer a clean shave. This service provide a no frill shaves. But we do not skip the essential steps. Kings Barber is proud to be the dealer for Proraso Shaving range. All shavings are done using Proraso product. During this service, Pre shave cream is use to soften up and prepare every strand of facial hair. Follow by a hot towel to open up the pores. While the hot towel does its work, our barber will be warming up the shaving brush and foaming the shave cream. Shave cream will be apply rigorously to ensure all areas are covered and hair strand are ready for the shave
-> Upon completion of the shave, a cold towel is applied follow by after shave lotion. This ensure the pores are closed and the comfort of the customer. At Kings Barber, our staff are certified by Sid Sottung academy (UK) to conduct the delicate art of straight razor shaves. You can be assured that we practice high level of hygiene and safety. We believe in investing on proper trainings and tools to serve our customers. All tools undergo 2 stage sanitization, half an hour in Barbicide follow by UV cabinet. All razor blades are used once and disposed.
---
Luxury Shaves
-> On top of what you get in basic shaves, our luxury shaves include facial scrub and mask to further enhance the shave experience and the ultimate pampering a man can get! Do not be alarmed when you visit our barbershop. At times snores can be heard. We have been told by our customer that it could be a cure for insomnia!
---
Hair Color
-> Be it covering of grey hair or some funky idea you have. We uses Fauvert from France for our coloring needs. Say good bye to dry hair after coloring and with the professional coloring we use, the color stays longer.
---
Hot oil beard treatment
-> Proraso Hot oil beard treatment is use for this service. With the essential oil and nutrient in this product, our barber will be heating the glass bottle in boiling water before infusing it on your lovely beard to keep them soft and manageable. Highly recommended professional treatment if you would like to grow and keep a luscious beard.
---
Facial
-> yes, men do love good skin. At Kings Barber, we uses quality men grooming product. Our scrub are meant for men, yes our skin are thicker! In order for the mask to do its work, we have to get rid of all the dead skin accumulated and with the lava mask we use, it will help you to achieve a radiant skin every time.
---
Headshave
-> its not all about hair styling. Some men would like to keep their head shaven. At Kings Barber, we have the service to ensure a close shave for your head. Straight razor is used along with the essential steps of a proper shave.
---
Perm
-> Why not? Again we uses organic perm lotion which doesn't dry out your hair. Consult our barber for the style you want.
We do have combination of services at a good price. Check out our shops for more information.